I've been delving into the subject of preschool lately to help parents of young children navigate the definitely overwhelming and sometimes anxiety-producing preschool decision. I am a huge proponent of preschool and play. If you'd like to read more about the importance of play, you can check out my post on play
here
. With the way kindergartens are being turned into the new academic first grade, preschool is truly the last chance for kids to just enjoy themselves and play. A ton of learning takes place during that enjoyment and play, too!!
I will also tell you without any hesitation that if you are a stay-at-home mom, there is no shame in wanting a few hours off!! If you don't think you need a few hours off, then you are probably in the most dire need of time away from your children. The first year I sent my son to preschool I knew he would've been more than fine at home with me, but I knew we BOTH would benefit from him going to a quality preschool. He would benefit from exploring things that I didn't have at home, learning social skills, and focusing on subjects that are not necessarily my favorites (science and math, anyone?). I would benefit from having a little breathing room to be still and be at home by myself. That alone time definitely saved my sanity and I didn't even have to feel guilty because I knew he was having a great time learning while he was away.
I have found some great resources on the web that I'd love to share with you. If you have any others I should know about, please comment!
The blog
Teach Preschool
is an excellent resource for all kinds of things during your preschool search. I love this post she did about how to select a preschool:
Choosing the right preschool for your child
.
I've actually been surprised by the lack of books out there, but this one seems to be the most popular and thorough on the subject...
I just found out about an ebook and some other posts over at
Teach Mama
. She has written a book called
The Preschool Journey Ebook
that sounds wonderful.
My Thoughts on Preschool
is a good place to start on her site.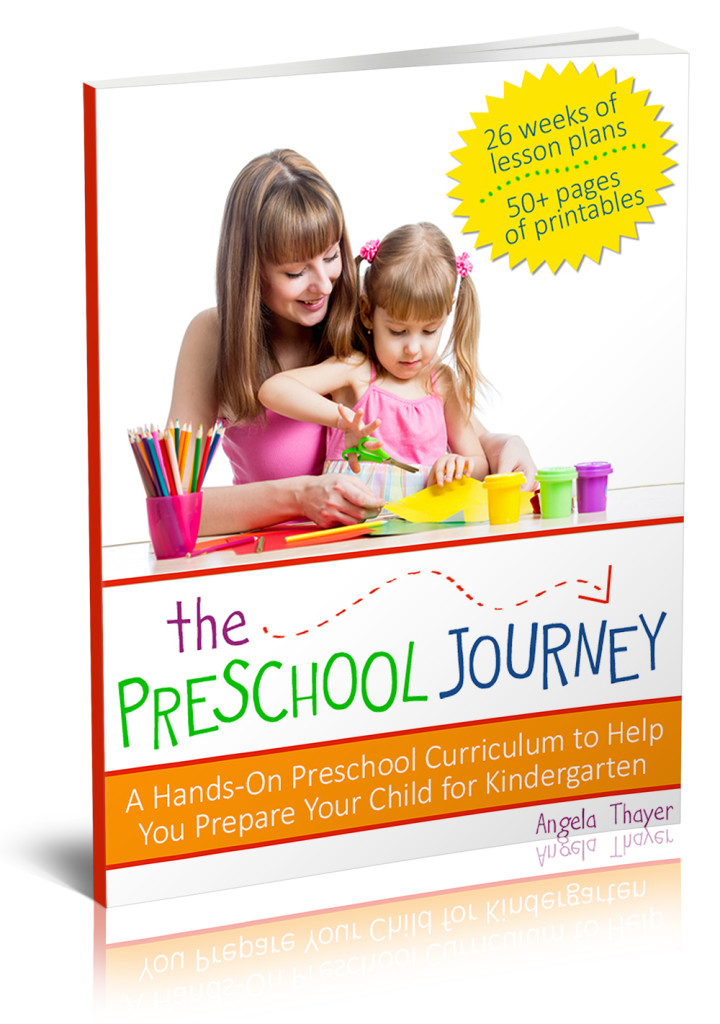 Learning about your child's needs:
A big "ah-ha" moment that I had during my search for my son's preschool was that I needed to look for the best school for HIM instead of what I would've loved as a child. The first preschool I toured appealed to me so much because it was sweet and little and quiet. All of the things I was as a child, but not necessarily what my very active young boy would benefit from. To help you with this task, I found some interesting notes on determining your child's personality. Not that you'll know right away or have to pick one, but it's better to go into the preschool search knowing your child as well as possible.
Learning about the different kinds of preschools:
Of course, you are going to have your own opinions about religious schools and proximity to your home or work. Beyond that, Babble has a great
Preschool Guide
that not only helps you learn the difference between Montessori, Waldorf, child-centered, and teacher-centered among others, but it has quotes from real parents about each kind. Love it! There's also a great post on co-op preschools called
The ABCs of Cooperative Preschools
.
SavvySource.com
and
Naeyc.org
are good sources for finding preschools in your area.
Learning about your homeschooling options:
If you've been considering homeschooling for preschool, there has never been a better time to do it. There is such a huge wealth of resources available through teacher, parent, and homeschooling blogs. Two favorites I would send you to immediately would be
The Measured Mom
and
This Reading Mama
, but there are just tons out there if you start searching. Here are some great posts to get you started:
Learning what to look for in a quality program:
I would not recommend bringing all of these checklists with a clipboard on your tour. Perhaps just one will speak to you and help you look at what you need. My tip is always to look at the art you see on the walls. Does it all look exactly the same? Ideally you want child-created art where they can pretty much do whatever they want. I loved that my son's school had an art area in their big play yard so kids could do art on their own at any time.
Advice from those who have gone before you:
The Things My Friends Didn't Tell Me About Preschool
Getting ready for the big day:
Preschool Prep: How to Prepare Your Toddler for Preschool
Expert Advice for Preparing Your Child for Preschool
This list from a Montessori school is perhaps a little "ideal" and high reaching in it's hopes - I think some of the things they say your child should have to be ready for preschooler are actually things they need to continue working on in preschool.
Preschool and Kindergarten Readiness Checklist.
I know it's such a stressful process because you want to make the perfect choice for your child. The good news is that the reseach shows that prepared children will do well in preschool no matter what kind of preschool you choose. Hopefully that will help you relax a little bit. Good luck and good wishes!!